Project:
The German Screen Studies Network was founded in June 2012 as a platform for informed comment and German-language film promotion amongst researchers, educators, film professionals, and the interested public.
The GSSN provides for a – most prominently the annual GSSN symposium, but also film talks, workshops and schools events - for public discussion and debate on German-language screen media. Acts as a research hub for national and international scholarship on German-language screen media. Promotes German-language films and other screen media to a broad-based anglophone public. Provides a resource base for professional researchers and others with research interests in German-language screen media.
Process:
This was my first project at King's Digital Lab, working closely with another designer who managed the project and worked on most of the development. The project partner was a delight to work with and I really enjoyed the project. The original site was hosted on tumblr, with a logo that was quickly created using a word document. They wanted a new logo, keeping the abbreviations but also with a full title version, but with more refinement and identity to be used online and printed material.
Once the client's requirements were complete, our research began. Logos ideas were sketched taking any inspiration from film to German flags. During internal meetings, these were discussed and the selection narrowed down. The site design also went through a similar process, starting with the site map, and page content and function requirements.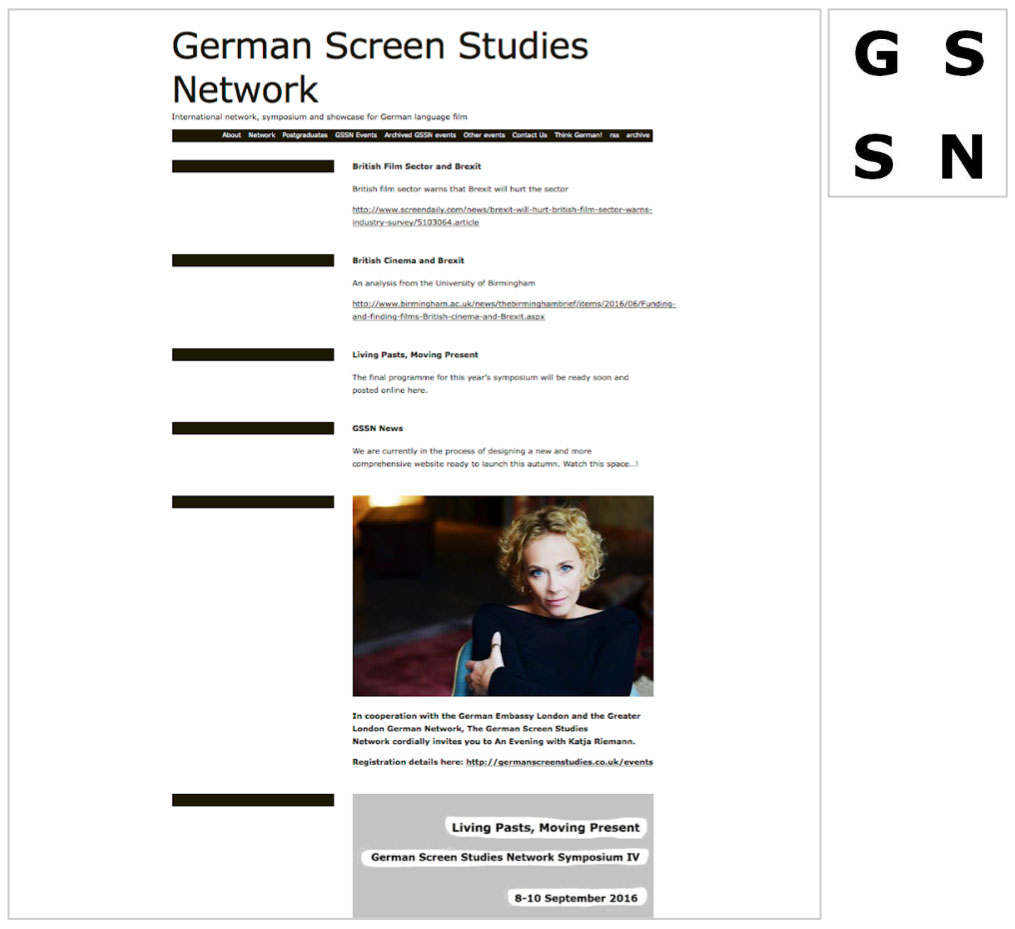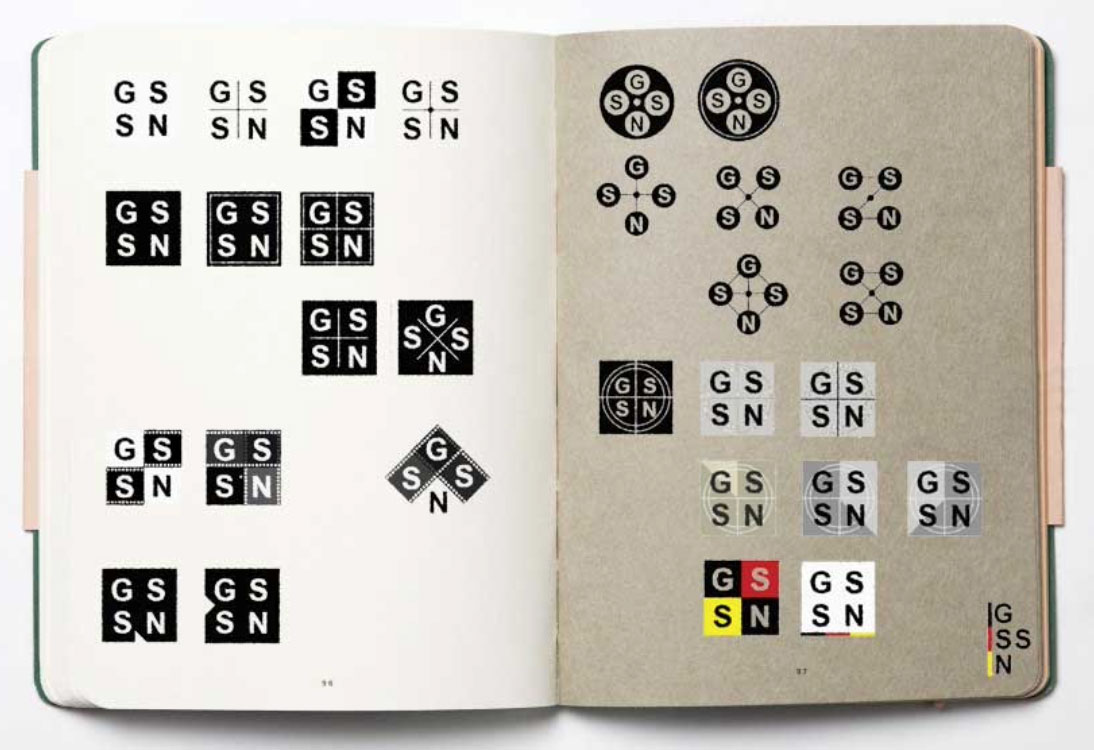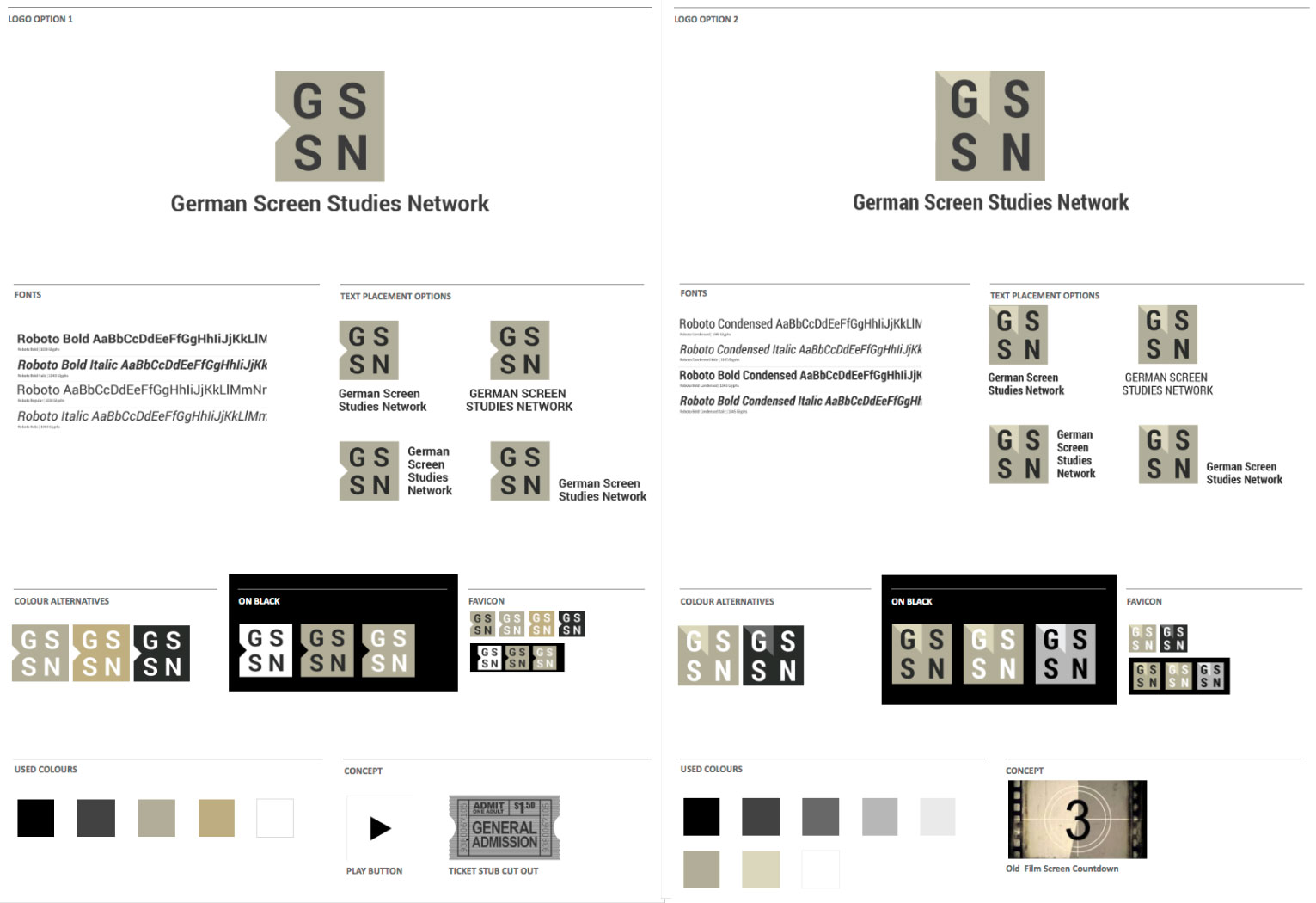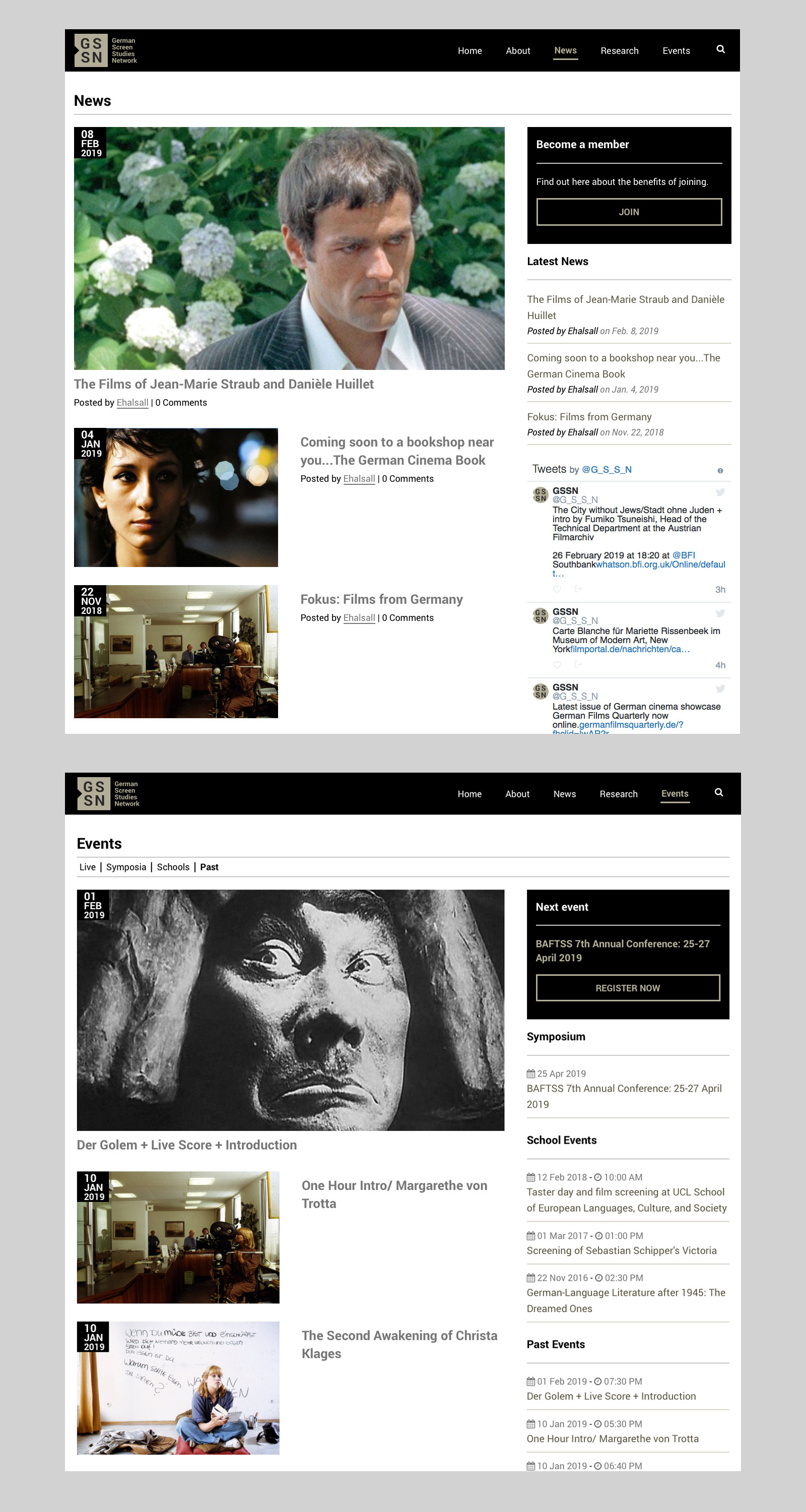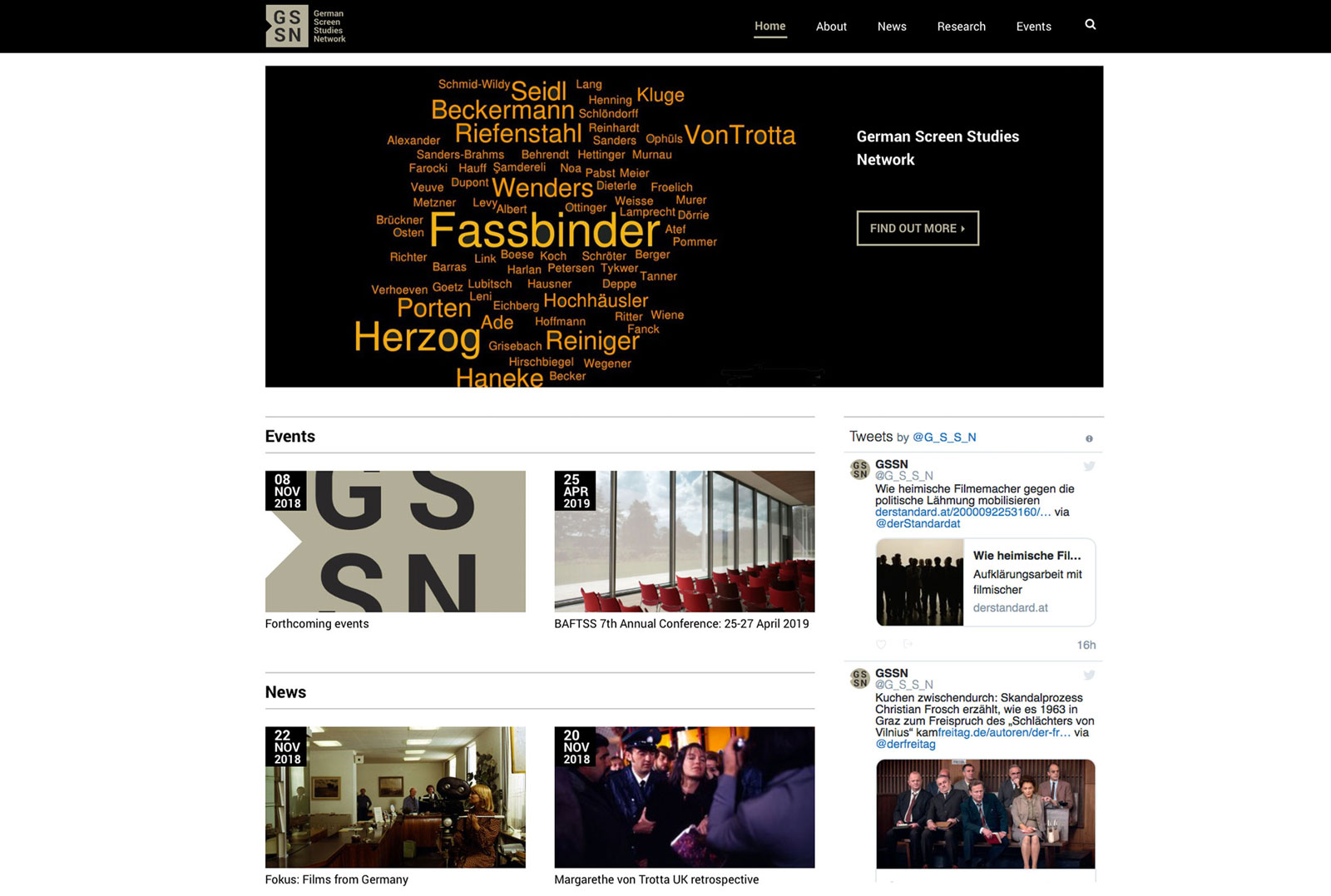 Website: